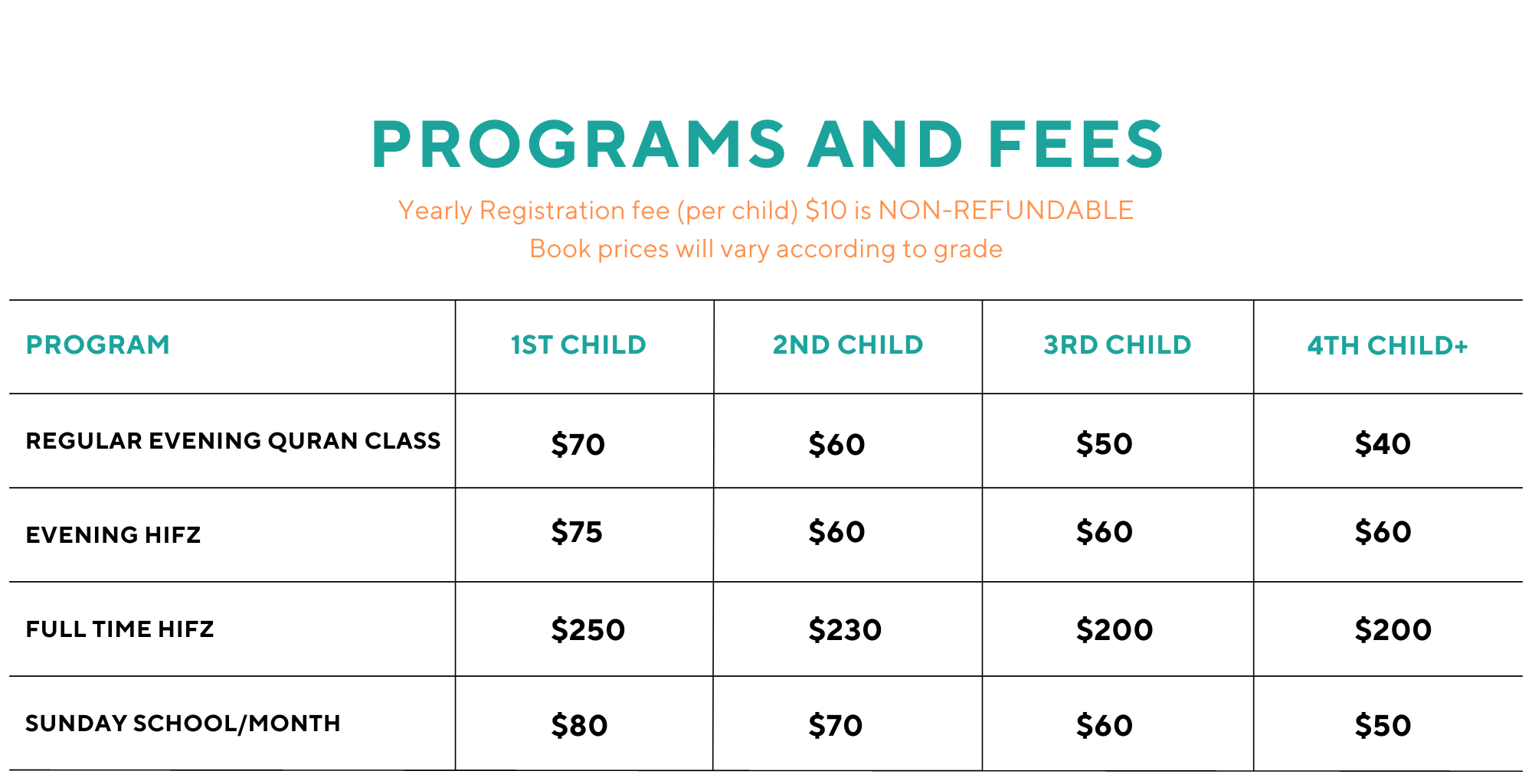 Our madrasa classes are currently at full capacity, so registration is now closed.

As soon as seats become available again, inshaAllah, we will reopen registration.

If you wish to be notified when registration reopens, please fill out the form below with your name and email address.

We will contact you as soon as the registration form is available again.

For more information in the meantime, please contact the madrasa office.

Jazakallah khair for your understanding. We hope to welcome more students soon, inshaAllah.