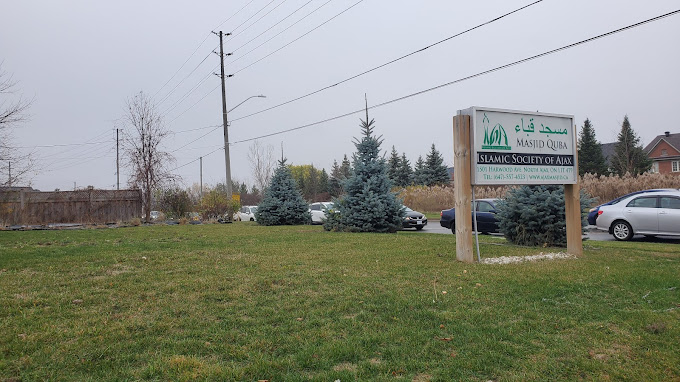 About Islamic Society of Ajax
The Islamic Society of Ajax, by the Grace of Allah SWT, completed construction of the First Masjid in the Town of Ajax in the year 2016. The Masjid is located at the intersections of Taunton and Harwood Ave.  Ajax Masjid has become a focal point for the Muslims of Ajax. It is centrally located in the midst of a Muslim community and services the religious, social and recreational needs of this community. 
In addition to the five daily prayers:
Three Jumah services are conducted each Friday both to a full house of worshippers.
The Masjid conducts classes in Islamic education for young children and adults
Hosts Spiritual enrichment events.
Read More