We are excited to invite you to our Sisters Youth Night on Friday, October 20, 2023 at Masjid Quba in Ajax. This event is for sisters ages 13-25.
The theme of the night is "Reconnecting With Your Deen" We will start with Maghrib Salaah from 6:20pm to Isha Salaah. After, we'll have pizza and an open Q&A session where you can ask questions.
Space is limited so please register soon to secure your spot. To register, please fill out the Registration Form below: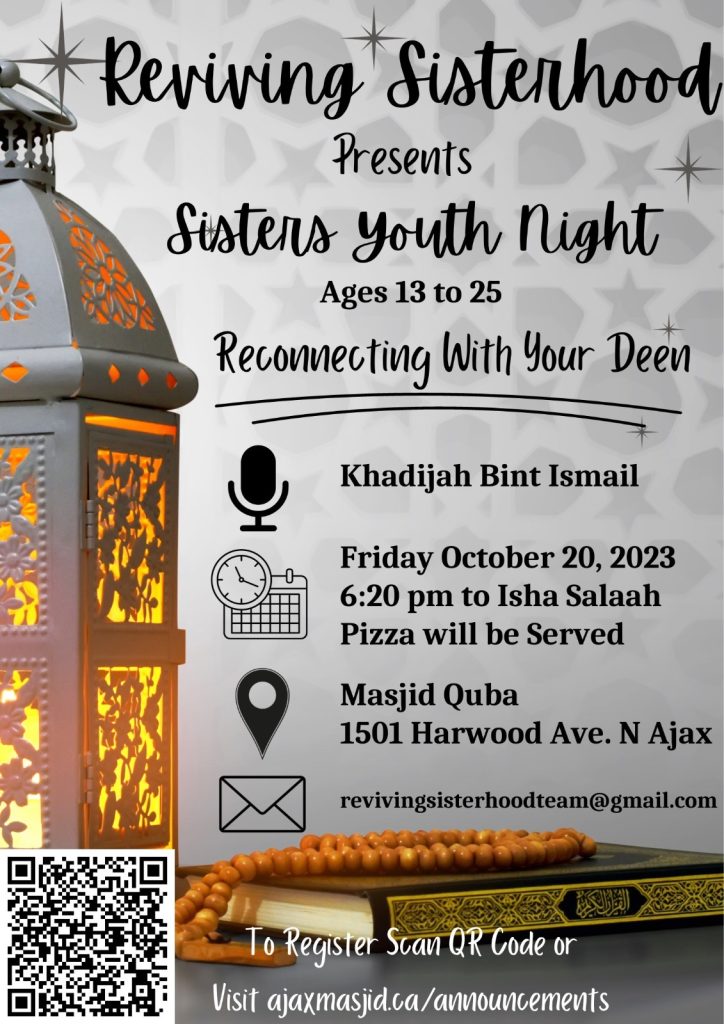 Reviving Sisterhood: Sisters Youth Night Registration Form
Ages: 13-25
(Due to limited spacing we're unable to extend this invitation to other age groups). 
Reconnecting With Your Deen. 
Friday October 20, 2023. From 6:20pm (Maghrib Salaah) to Isha Salaah
Pizza and Q&A to Follow
Registration is now closed.